Liebe Autoballfreaks,
der finale Cup der Rocket League 3vs3 Cup Series powered by Stikkma.de hat hiermit sein Ende gefunden. Das Team der Gothboiclique konnte sich in einem spannenden Finale gegen Unity of Pain ([SE]) durchsetzen und sichert sich so nicht nur den Sieg, sondern auch die bestickten Caps von Stikkma.de. Die bestickten T-Shirts gingen also an Unity of Pain. Den Dritten Platz und somit die Handtücher holten sich die Spieler der Maccabi Flying Idiots Stikkma.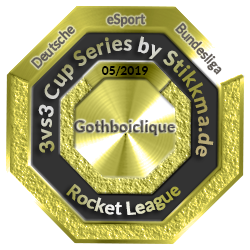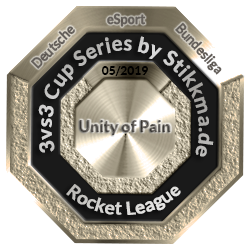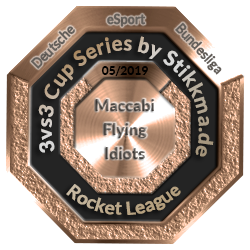 Wir bedanken uns bei den teilnehmenden Teams und würden uns freuen euch beim nächsten Cup wiederzusehen.
Bei Fragen stehen euch unsere FAQ zur Verfügung. Sollten diese euer Anliegen nicht lösen, schreibt ein Supportticket oder sprecht den richtigen Spieleadmin im TeamSpeak oder Discord an.
Discord | Forum | Facebook | Twitter | Twitch | Youtube